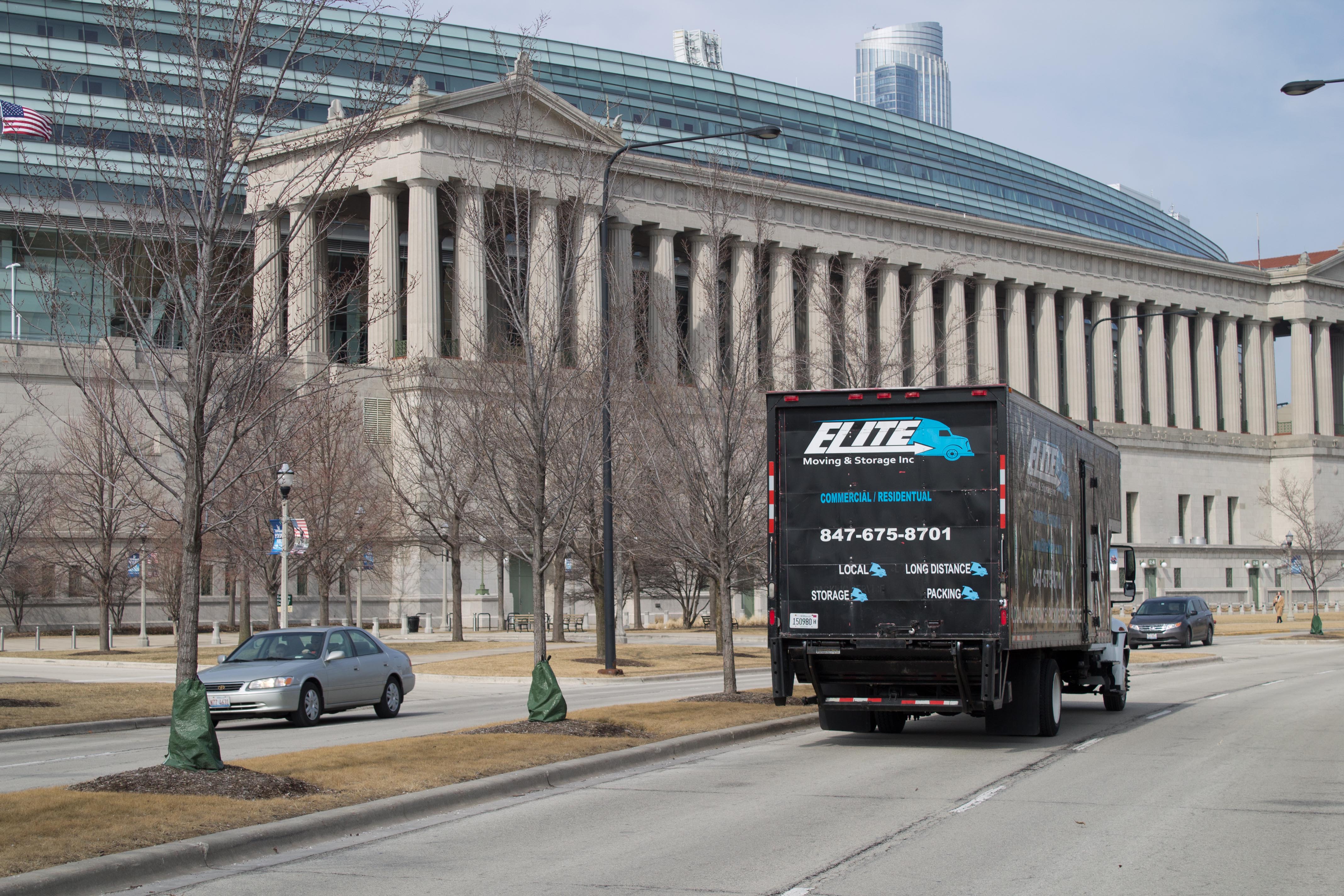 10 Things to Do in Chicago This Holiday Season
Chicago has so much going on this time of year. Enjoy the festivities, which always remind us what a great city we live in, and how lucky we are at Elite Moving & Storage to have such proximity to amazing attractions!
1. The Magnificent Mile Lights Festival
This parade is pretty special. It starts off the holiday season here with a lineup of activities on Friday, November 17 and Saturday, November 18. At 5:30 p.m. on Saturday, the grand Tree-Lighting Parade goes down Michigan Avenue. Who does the honors? Why, Mickey and Minnie Mouse, of course – sprinkling Chicago with a little bit of Disney magic.
2. The McDonald's Thanksgiving Parade
You may have seen this one on WGN. Every Thanksgiving morning, this exciting event along State Street includes regional high school marching bands, equestrian units, celebrities, performances, giant balloons, and floats. Expect over 5,000 participants, and hundreds of thousands of spectators lining the route.
3. Christmas Tree Lighting Ceremony
The city's 104th official Christmas tree lighting takes place in Millennium Park on Friday, November 17. The ceremony begins at 6 p.m. with holiday music from the Goodman Theatre's "A Christmas Carol," country trio Temecula Road, and the Oakdale Christian Academy Choir. This year's tree is a 62-foot Norway Spruce with a 37-foot base!
4. Ice Skating at McCormick-Tribune Rink and Maggie Daley Park
Ice skating actually takes place all over the city during Chicago's winters, but if you want a view of the city's iconic skyline, you have two awesome options. The McCormick-Tribune rink is located right underneath the Bean (er, we mean Cloud Gate), which makes for some cool skating. The Maggie Daley Skating Ribbon (with treat vendors along the path) actually lets you do something other than skate in a circle. Both rinks are free, but skate rentals will cost you.
5. Chicago Trolley's Holiday Lights Tour
Chicago Trolley and Double Decker Co. offers an evening tour during the season to show off the city's festive light displays. The ride includes a free Sprinkles cupcake and just a couple of stops, at Chicago's historic Christkindlmarket and ZooLights at Lincoln Park Zoo. Even those of us who live here learn from the company's knowledgeable guides, so don't miss this!
6. Fifth Third Bank Winter Wonderfest at Navy Pier
The 17th annual holiday event is an indoor winter playground at one of the city's biggest tourist spots. You can enjoy rides, giant slides, holiday decor, and the Chicago Blackhawks Ice Skating Rink. While you're at Navy Pier, enjoy some great dining, visit the Chicago Children's Museum, or take in an IMAX movie!
7. The Park at Wrigley
Wrigley Field is an enchanted place no matter the time of year, but this season it's upping its game with holiday festivities at the new Park at Wrigley. The Park will have its own Christkindlmarket, starting November 24, and will also open an ice skating rink ($5 admission for 13 and up, plus skate rentals). A tree lighting ceremony takes place from 6-8 p.m. on Tuesday, November 28, and then Santa's Workshop opens. We love this new addition to Chicago holidays!
8. Visiting Chicago Museums
Museums are a no-brainer because they're warm and fun no matter when you go. This is your last chance to see Sue the T-Rex in the main hall at the Field Museum, before she's moved upstairs next year to make room for a new dinosaur addition. "Jurassic World: The Exhibition" and "Ancient Mediterranean Cultures in Contact" are also there right now. Also, the Museum of Science and Industry's "Christmas Around the World and Holidays of Light" exhibit is a long-time city tradition. The Art Institute will wreathe its lions for the 25th year running on November 24, starting at 10 a.m. with a presentation including "Hamilton" cast members and the Soul Children of Chicago.
 Also going on around Chicago during the holidays: the Museum of Contemporary Art's 50th anniversary exhibit "We Are Here"; the Shedd Aquarium's "Washed Ashore," which features life-sized animal sculptures made from ocean trash; and the Chicago History Museum's "Race: Are We So Different?"
9. Shopping Downtown!
Locals tend to shop on State Street, and tourists tend to shop on the Mag Mile – or so we hear, although we frequent both whenever we can! Wait for a table around the giant Christmas tree in the Walnut Room in Macy's to enjoy one of the treats of the season, or just check out the decorated windows from the outside. Whether you prefer walking into high-end stores or getting great deals on gifts, downtown Chicago has it.
10. Theatre
As you may know, Chicago is a city that loves live performances, and around the holidays we have a few can't-miss shows – including the Joffrey Ballet's "The Nutcracker," and the Goodman Theatre's "A Christmas Carol." At the Lyric Opera, "Die Walkure" of Wagner's the Ring Cycle is playing throughout November. At the Cadillac Palace Theatre, "Irving Berlin's White Christmas" runs too! And we have tons of smaller theaters that deserve a look as well. 

For example, the House Theatre's non-ballet interpretation of the Nutcracker is always fun. For a list of holiday-themed theater events, visit TimeOut Chicago.
Chicago Holiday Style Is Here!
At Elite Moving & Storage, we are passionate about and proud of our city, and we know it well. As a local moving company, we value diversity and dependability in ourselves and others. How can we assist you with your moving and storage needs this winter? Contact us so we can help you!