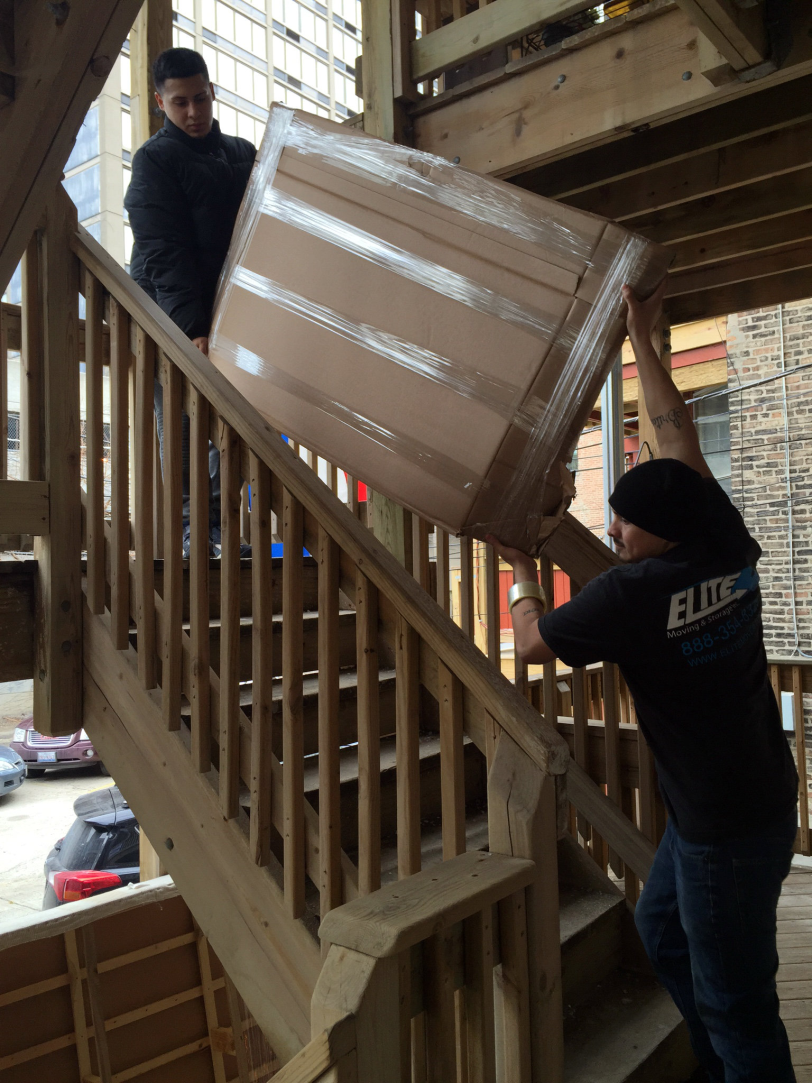 DIY Moving versus Hiring the Professional Movers
When you're moving from one location to another, one of the biggest questions you find yourself asking is whether to do it yourself or have professional movers do it for you.
If you've moved yourself in the past, you may remember the struggles that come with it. Figuring out how to pack all of your belongings into boxes. Finding friends and family that are willing to help you move. Lugging heavy boxes and furniture up stairs, and figuring out how to fit the sofa in the car. Moving yourself is not an easy task. On the other hand, you can't pay professional movers with pizza.
So how do you decide how you're going to move? Consider these questions and it will likely guide you in the right direction.
How Much Stuff Are You Moving?
This should be the first thing you consider, as if you have more than a couple rooms, it will be hard to haul everything without a full sized truck. Even if your move is a relatively small one, such as moving a single person in a studio apartment, there's still a lot of stuff to consider. People often underestimate everything they own – Kitchen Utensils, Clothing, Electronics, Furniture, Mattresses, etc – it adds up quick. Inventory your belongings to decide how much work it will be to move everything on your own, and how much it will cost to rent a vehicle and moving supplies to get the job done. If you have to take time off of work to move yourself, consider the opportunity cost as well.
How Far Are You Moving?
If you're moving around the block, a bunch of back and forth hauls might be time consuming but doable, but anything more, especially across the state or country—you should seriously consider using professional movers to take care of the many details associated with moving, as well as all the heavy lifting of boxed belongings and furniture that's involved.
How Much Do Professional Movers Cost?
Your budget will play a large part in your decision to DIY or hire movers. Professional Moving companies such as Elite may seem like more money up front, but they offer way more than just the moving of your belongings. Elite, for example, moves thousands of clients every year, so we have the expertise that can help make your moving process be easier. Professional Movers also offer insurance to protect your belongings, provide storage options in case your new location needs to be renovated or is not ready right away, and can rent or sell moving supplies and delivery them to you. Additionally, many full-service moving companies now offer a wide range of moving packages to fit most any budget. So you might find out that professional movers aren't as expensive as you once thought. You'll save on the time it takes for you to pack all of your belongings, and that's worth a lot! But naturally, if you don't have the funds to afford movers, then you have to be prepared to do it yourself, and hopefully with a little help from your friends!
Should You Move on Your Own?
Should you decide to do it yourself, you will have several challenges, but it's not all horrible. Moving on your own can work if you have a lot of flexibility and free time. If you plan well, you can potentially save money, especially if you already have a large vehicle, or don't have very much to move.
Keep in mind that while you'll have complete control, you (or your strong friends) will be doing the heavy lifting of furnishings, you'll have to devote considerable time to planning every move from logistics to navigating the route to your new home to dealing with unexpected surprises like loading and unloading the truck the right way, furniture getting stuck, or even personal injuries.
Or Should You Let the Professional Movers Make Things Easy?
A professional moving company can help ease the stress and strain that accompanies moving, freeing you to focus on other details. Experienced and legitimate professional movers are also reliable, because they're under contract to perform all duties required to make your move smooth and complete. They won't flake out at the last minute.

What Else Should You Consider When Moving?
If you need any other services besides moving, such as insuring your goods, purchasing or renting moving supplies, and utilizing storage services – bundling all of them together with a moving company might be your most cost effective method of moving.
You should also consider your physical well-being, as moving heavy boxes and furniture is a very strenuous activity, and can be dangerous if not done properly. If you do decide to move on your own, be sure to review safety tips on how to move heavy items safely.
You should base your decision to move yourself or hire professionals based on your specific needs, budget and circumstances. If you've got a great distance to move, have a larger home, or have children and other responsibilities to keep track of, going the DIY route might not be a good idea. But if you'd rather have more freedom and time to focus on taking care of family needs, getting addresses and utilities and changed and set up, and other things that insure a smooth move, take advantage of the peace of mind a professional moving company can offer.
If you decide hiring the professionals is the best call, you can always call your friends at Elite!