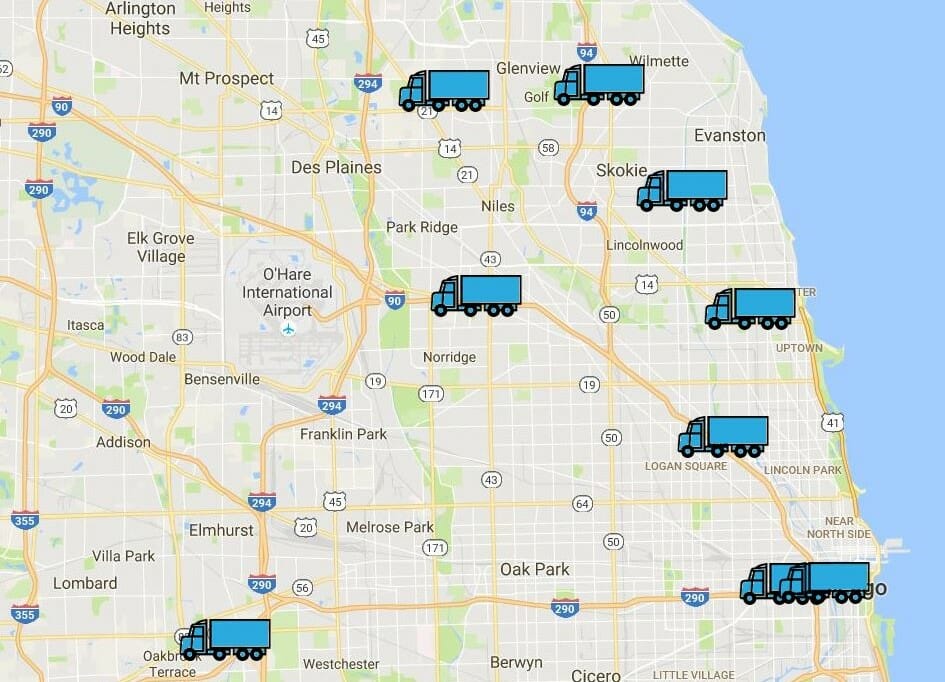 GPS Trackers Installed in our Chicagoland Moving Trucks!
Moving can be exciting for some, but oftentimes it can also be stressful. The more peace of mind you get knowing that your household treasures and furnishings will arrive safe, secure, and on time at their final destination is a big relief. That's why we are constantly improving the Elite experience. Our professional moving consultants will assist you every step of the way, and our fully-equipped trucks keep your belongings safe.
And now, we have made even more improvements to our Chicagoland fleet! Elite is excited to announce that our local trucks have been outfitted with GPS tracking systems! These new GPS trackers not only help our drivers get where they need to go, but to also keep our office up to date with real-time accuracy on travel and delivery times for your furnishings.
These GPS trackers keep us more organized and answerable for all of your important belongings, and while our GPS may be new; our Elite quality has always been here. The Elite Moving & Storage team is a group of highly trained moving professionals that can handle every step of the moving process with solutions tailored to any moving need. Our White Glove Service treats you and your belongings like royalty. From packing and unpacking, moving pianos and art, valuable antiques and storage, we take the responsibility of getting you moved from door-to-door quickly, safely and efficiently. Elite will be accountable for all of your moving needs, and we are excited to serve your needs every step of the way.
Elite Moving and Storage – Have Confidence Delivered in Every Move.