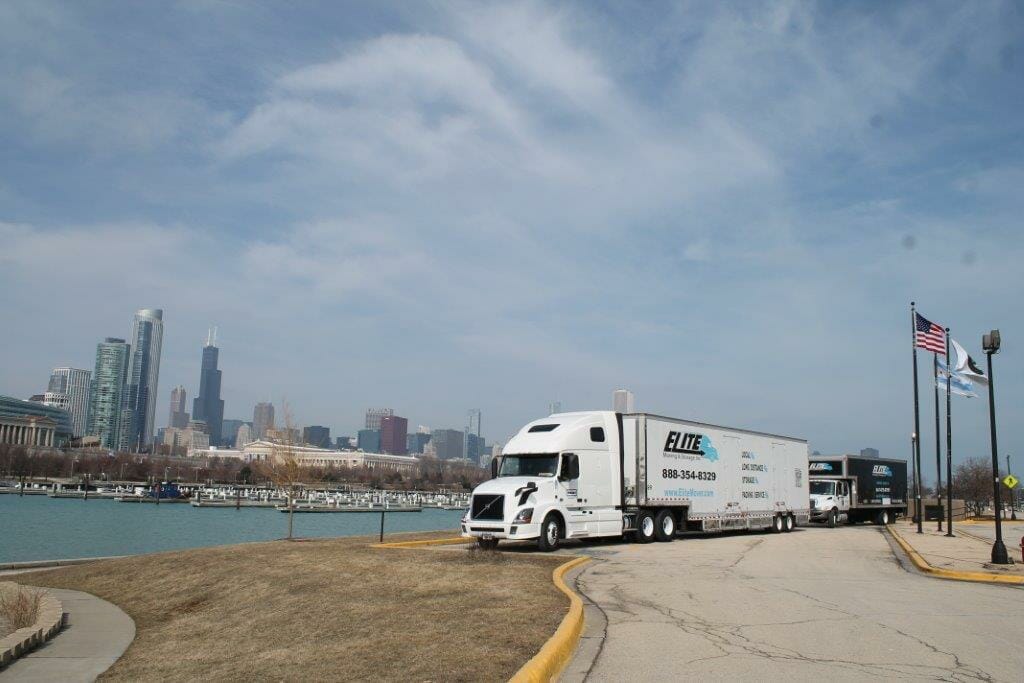 How to House Hunt in Chicagoland From A Distance
In the market for a house in Chicago or its suburbs? Located hundreds or even thousands of miles away? If so, you might have to do some long-distance house hunting before you even think about moving to the Windy City. But house hunting from afar doesn't have to be a problem, if you follow these tips from Elite Moving & Storage, the best movers on the North Shore.
Make a plan, and know what you want in a move to Chicago
It's important while house hunting remotely to first know your needs and wants. Need a short commute time? Can you spend money and time on improvements if the carpeting and wall colors aren't to your liking? Do you want to live in a more urban setting or a more low-key suburb with lots of green spaces? Know all these things before you start!
Make a list of requirements, and rate them by priority. Know how much you can spend; get your mortgage pre-approved, as that helps speed the process. Create checklists to help organize your thoughts. Do whatever you can to make sure you're not wasting time.
But also, keep an open mind. When you're moving to a new place, doing so can open up new possibilities you hadn't considered yet.
Do your research about Chicago and your potential new home
The Internet is great for looking at houses – but there may be issues with accuracy. You might find a house on Zillow or Redfin, only to find when you call to schedule a showing that it's already under contract. So how can you avoid such pitfalls when moving? The best way to start is by finding a good real estate agent.
Make sure your agent specializes in the area, and let the agent know what's most important to you about your new city. Are you most interested in good schools? Crime rates? Area attractions? Something else? And make sure to let your agent know about your house needs, such as the number of bathrooms you can't live without, the capacity of your garage, square footage of the house, and desired sizes of bedrooms.
Find Facebook groups in the area, and ask questions. Look at neighborhood crime rates. View Google Street View to discover aspects that don't show up in an official for-sale listing. There are many ways you can check out your new location online, so use them!
Expect and plan for some travel to Chicago
Although you may not be able to come to Chicago for an extended period of time before you move here for good, you'll still want to house hunt in person if at all possible. So, plan for a long weekend in a neighborhood or Chicago suburb you like (4-5 days is ideal).
Loop your realtor in to make sure all appointments are made for any property you like. Have an itinerary planned in advance. While you're here, spend time in the city to get a feel for real life in the Chicago area. Find good restaurants, make sure there are playgrounds close by, walk the neighborhood. If you don't find what you need, or decide to build a home, remember you may need to plan for last-minute travel to Chicagoland as well.
Skipping this step may mean you don't get your new home properly! But if you take advantage of your time here, you'll be more confident when it comes time to making your moving decisions – even if you're in another state.
Then, hire the best moving company you can find! Elite Moving & Storage is here for you.

Moving long distances isn't easy, and getting a dependable moving company can be the key to helping you settle in properly even if there's a lot of travel involved. If you need long distance movers, hire Elite Moving & Storage for peace of mind. You have enough to deal with – let us handle the transportation of your precious belongings!