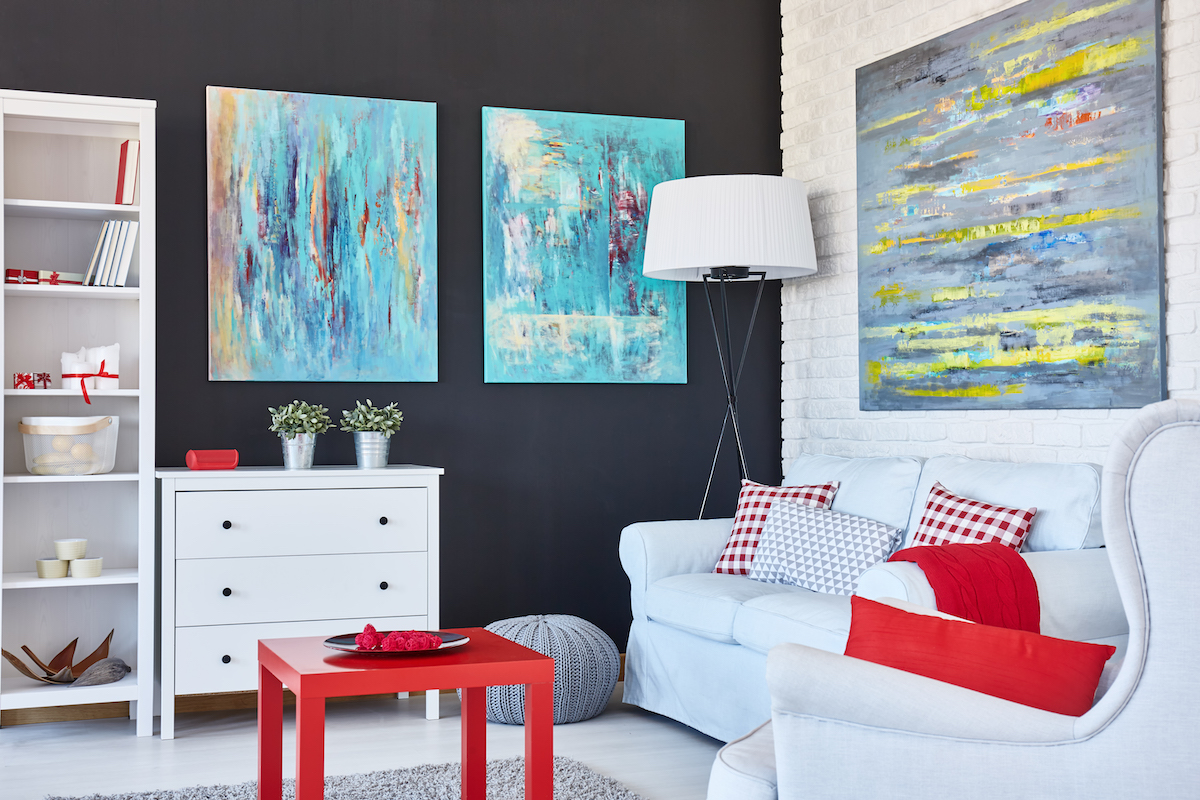 How to Pack Artwork for Moving
The framed art pieces must be one of the things that makes your house feel like a home. . Precious framed pictures around your house tell all kinds of stories and bring back memories of special occasions from the past. If you happen to be an art lover and the day to move your house has come, you will definitely need to take special care of the important artworks that give character to your home. For some people, ensuring that valuable pieces arrive intact is just as important as moving all the other furniture.
Elite Moving & Storage has moving supplies specifically designed to protect framed decorations. Specifically, the Mirror & Picture Boxes along with packing paper or bubble wrap is everything you need to ensure your mirrors, artwork, pictures and other framed items, aren't damaged while you move to your new home. Follow these easy tips for packing artwork and wall hangings for safe transport during a move.
Use the right supplies – Get appropriately sized boxes. For large pieces, especially mirrors, the optimal choice is a box specially made for wall art in a size and shape that will provide a secure fit. We offer boxes in a variety of sizes, including ones designed for art and mirrors. If you are packing smaller pieces, like family photos, pack them together with others of similar sizes. Pack all small picture frames together in a small box and fill in gaps with bubble wrap or packing paper to prevent shifting. Get the proper packing supplies: bubble wrap, packing paper, and packing tape. Your most fragile wall art, especially mirrors, should be wrapped in bubble wrap to ensure its best possible safety for transport. Always use packing paper instead of an alternative like newspaper because the ink can rub off onto your artwork, and always use packing tape instead of duct tape because packing tape is easier to remove and won't leave behind a residue.
Wrap them carefully – First, prepare the artwork by taping the glass surface with painter's tape, if applicable. Make a large "X" shape from corner to corner across the glass. Then, add a piece of tape to each side around the border of the glass. This way, if the glass breaks during your move, the painter's tape will prevent it from shattering and damaging the art. Next, cover your artwork with a layer of protective cardboard. Cut two equally-sized pieces of cardboard a little larger than the surface area of the frame or canvas. Position the art between the two sections of cardboard. Tape these cardboard pieces together to keep them in place, being careful not to get tape on the frame. If the painting is on canvas without a glass covering, we suggest using a sheet of acid-free glassine between the art and the cardboard to prevent damage. Next, you should wrap this entire bundle in a thick layer of bubble wrap. Avoid leaving any part of your artwork exposed. Secure the bubble wrap with packing tape to prevent it from coming undone in transport. After you finish wrapping the piece, place it in a heavy-duty moving box and fill any extra space in the box with packing paper. This step will keep the frame from sliding around during the move. All of your items should be wrapped separately, even small pieces, to make sure nothing rubs together and is secure as possible.
Label it properly – Once it's packed and ready to go, don't forget to label each box. It's important that your movers and anyone else who will be handling the item know that what's in it is fragile. Although movers are careful no matter what you label a moving box, this will let them know that the item they're moving is delicate and requires extra attention. Make it very clear by labeling the box with the word "FRAGILE" in a large, clear manner on both sides. Also make sure that nothing is put on top of the box your artwork is in, which could crush the box and damage the art inside.
Moving is a hard-enough process by itself, but it's even more time-consuming and nerve-racking to move artwork and paintings that have an important meaning to you. Hopefully, with the help of this guide, you'll be able to efficiently pack up your artwork and prevent it from getting damaged while being transported to your new home. If you're looking for affordable moving services, fill out the quote form or call us during business hours for a free moving quote.