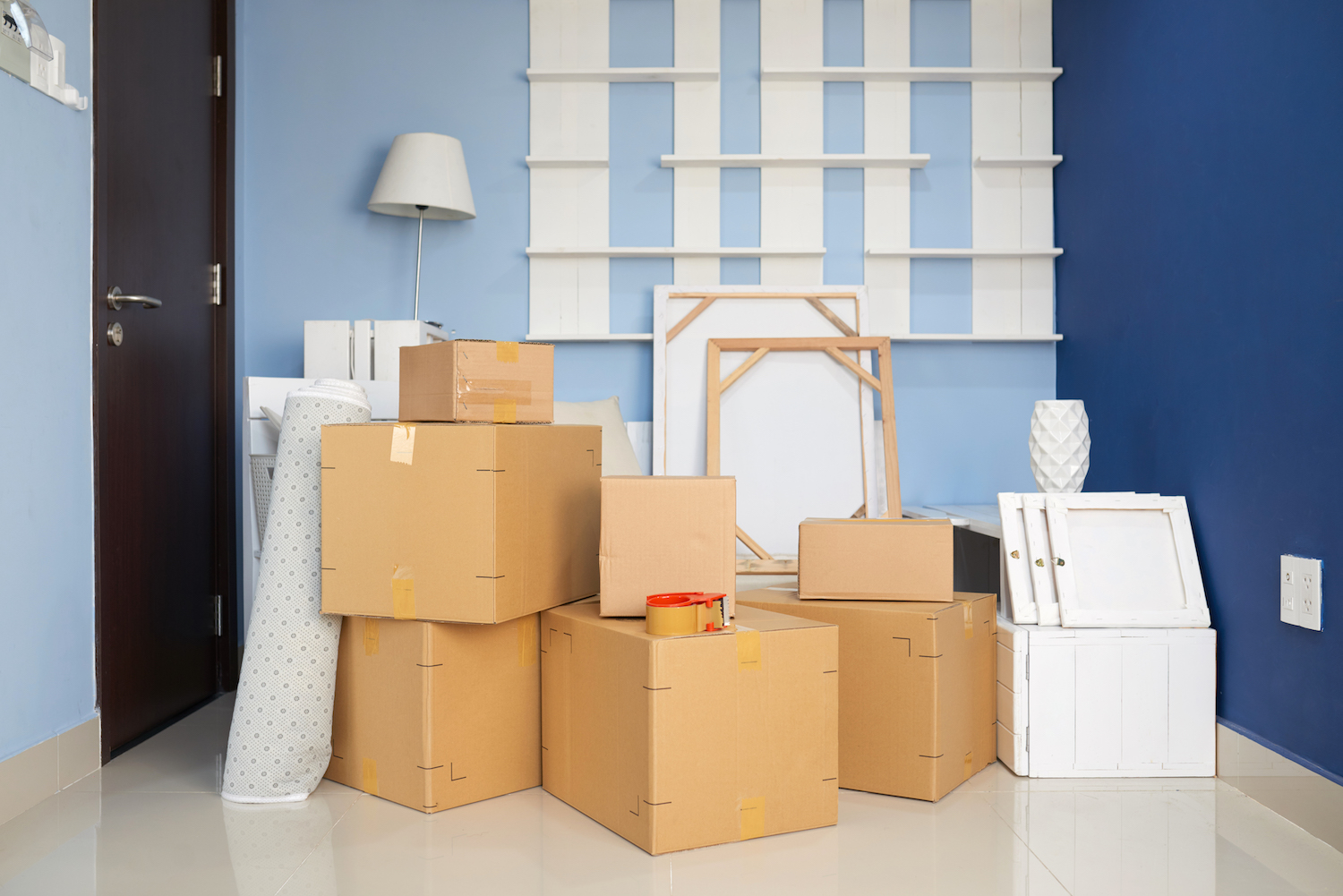 How to Reduce Waste When You Are Moving
According to the Census Bureau, the American Community Survey estimates that the average American moves 11.7 times in a lifetime. With all the packing and cleaning and other processes involved in moving, a lot of waste is created during the event. You quit plastic bags, you gave up disposable water bottles and even went paper free on bills and newsletters. These small, but important changes are reducing waste every day and adding up to make a big difference. How can you make your next move without generating a sizable mound of waste for the local landfill? Follow these easy tips for reducing waste when moving to make things simpler and more efficient for you.
Declutter – With every move come tough decisions on what to keep and what to toss. What's going to fit in the new place and what needs to go in the junk or "for sale" pile? Decluttering before you move is beneficial for a variety of reasons. Not only does it save you time and money when it comes time to move and saves space in the new home, but it also reduces waste as you go. Take the time to go through everything before you start packing. Recycle, donate or sell anything you no longer want. Don't just toss out items before considering if they can be given a second life. Consider donating unwanted furniture, clothing and household items to your local favorite charity for someone else to enjoy. Even if your move is months away, don't delay. You're going to have lots to do as the day arrives, and any work you can put in beforehand is good. Depending on your personality, decluttering can be an easy process or a more difficult one, so do what you can to give yourself the advantage.
Use what you have – When packing, there are a variety of items that can do double duty as packing containers and wrapping. For example, you can store items in your washer and dryer and suitcases (heavy books are great to pack in luggage with wheels). You can also wrap fragile items and fill in empty spaces in boxes with blankets, towels, and old clothes. If you know months in advance that you'll be moving on a specific date, start hoarding boxes, either from purchases you've made or from local businesses. In fact, before you buy packing supplies, check to see if anyone in your neighborhood is trying to get rid of their boxes and packing paper to save you money and keep waste down even further. Once you are done moving, be sure to recycle all packing supplies such as boxes, packing paper, and bubble wrap. You can donate it to someone else who is moving soon or recycle it so nothing is wasted.
Recycle electronics – If you decide to lighten your load and get rid of old computers, microwaves and other electronics, make sure to contact a domestic e-waste company so the electronics recycling is regulated by U.S. environmental laws rather than being shipped off to be processed with the highly-toxic and environment-polluting techniques used in some third world countries.
Go Natural – Foam popcorn and packing peanuts often end up in landfills or the ocean, why not try a more natural filler like real popcorn to pack fragile items. Pop natural kernels (avoid butter flavored popcorn) to fill gaps in your boxes and secure fragile items. This method is both delicious and earth-friendly!
Host a garage sale – A garage sale is a great way to pick up some extra cash while clearing out anything you no longer want or need before moving. Hosting a successful garage sale takes a bit more work than simply arranging your stuff and sticking up a sign. Do some research to find out when people in your area are most likely to be out shopping at garage sales (some communities even have special yard sale events). Remember that if you are planning a garage sale in Chicago you must have a permit. Residents are limited to 3 sales per year, with the third sale being a moving sale. Each Garage sale is limited to 3 consecutive days between 9:00 a.m. and sunset. The permits are FREE and must be displayed during the sale period.
Now that you are ready to move, Elite Moving & Storage can help you with moving services. We're highly rated, safe movers that offer full moving services year round. Contact us today for all your moving service needs! If you have any eco-friendly moving tips to share we want to hear about them!