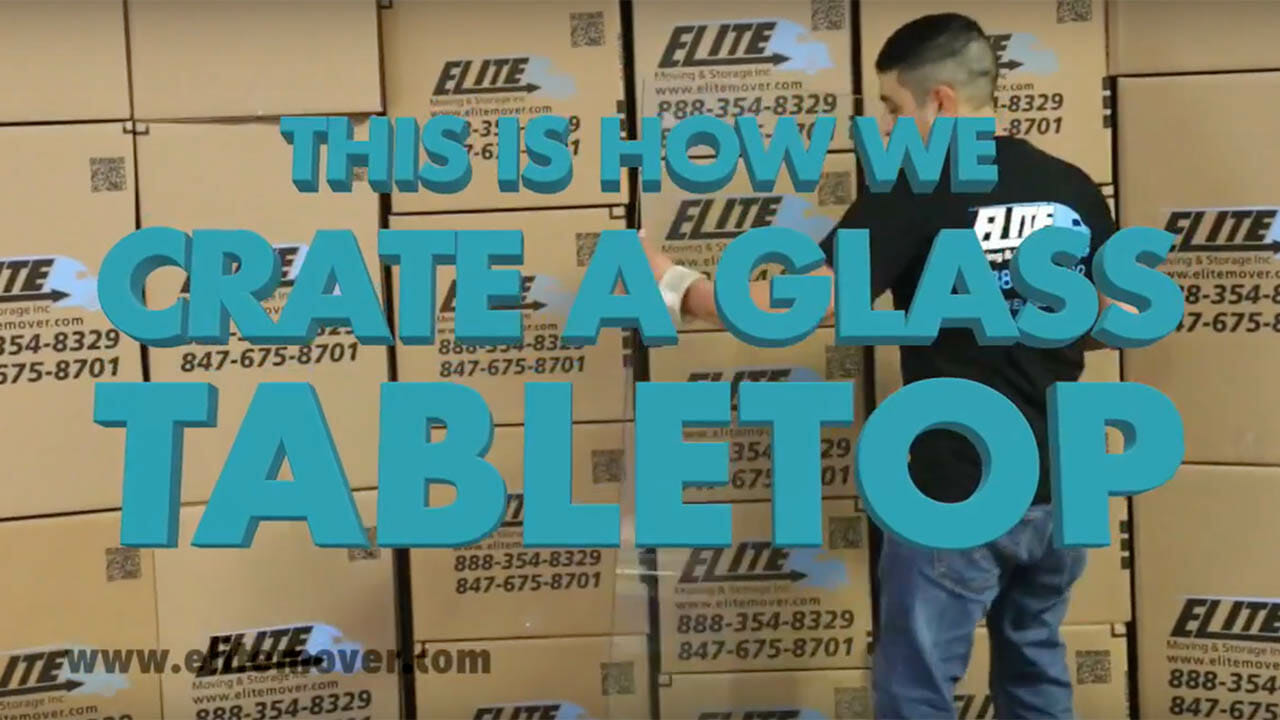 How to Safely Pack a Glass Tabletop for Moving
Glass tabletops are fragile objects and require the utmost protection and careful packing to ensure that they arrive at their destination in one piece. Our experienced packers have a special process to wrap and pack large glass tabletops so that they're secure and protected for moving.
Use Protective Blankets
Lay out the packing materials you will need to use before you begin. If you don't have moving supplies, you can buy them from our shop. The next order of business is to lay down a flat packing crate, then spread a thick, padded moving blanket on top. Now place the glass on top of the blanket. Next, fold the edges of the blanket over the table top, covering every inch of glass. Watch our video to get an idea how to accomplish this.
Cut-to-fit Crates
After the glass top is wrapped in the moving blanket, carefully score the flat cardboard around the edges of the glass to make folding easier. Fold the sides over, partially covering the blanketed glass. Now fold the top down and the bottom up, covering the entire blanket. The goal here is to precisely fit the cardboard around the glass top and blankets, enveloping it on all sides with a sturdy cardboard covering.

Secure with Packing Tape
Use packing tape to secure the cardboard snugly around the glass tabletop and blanket. Make sure to wrap the tape both vertically and horizontally so that the entire padded glass top is held tightly in place. Congratulations! You just made what we call a cardboard crate.
Your Tabletop is Ready to Move!
Tightly wrapped and secured, your glass tabletop is ready to make its move to your new home. If you'd like help with any move, call your friends at Elite Moving and Storage.
Coming Soon in This Series: How to Pack a Piano, How to Pack a Flat Screen TV, How to Wrap A Dresser, How to Pack Your Dishpack, How We Wrap A Couch