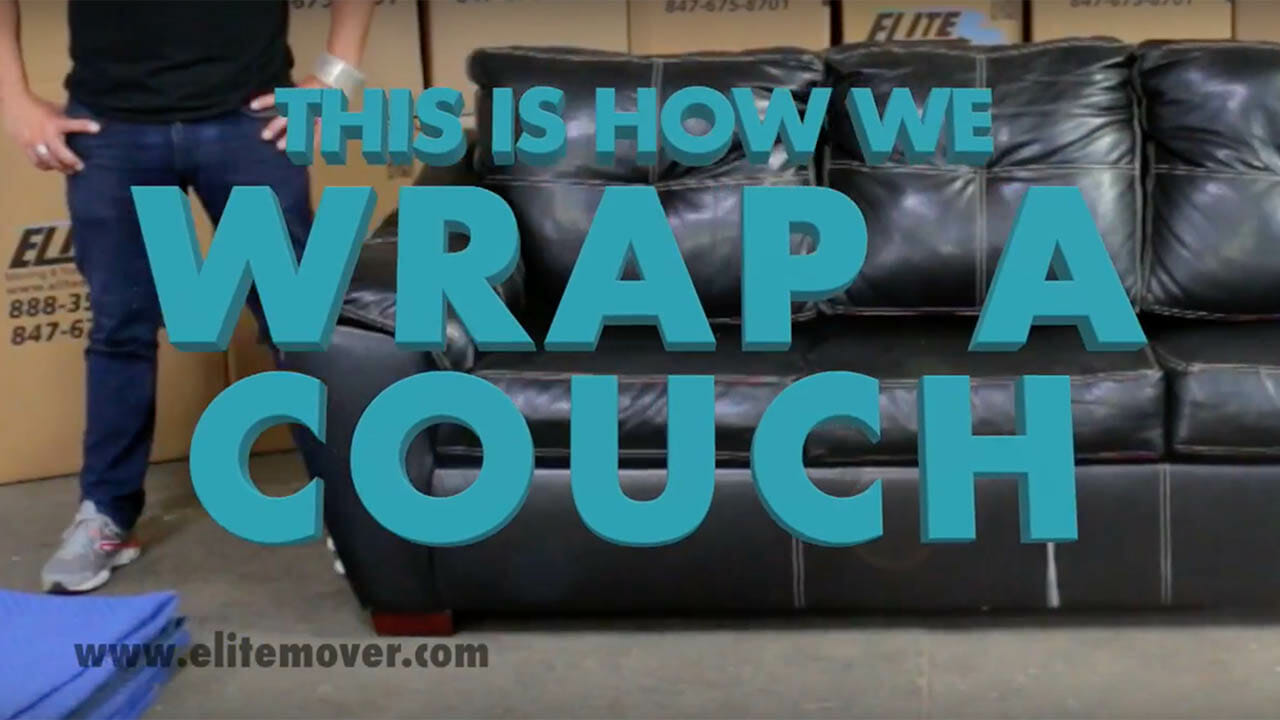 How To Wrap A Couch When You Are Moving
Couches are heavy and bulky, and moving them can be a challenge. With years of moving experience, we'd like to give you some tips on How to Wrap a Couch and move it safely. Proper wrapping can help protect your couch from damage such as scratches, scuffs, and scrapes during the moving process.
Protective Blankets Protect Your Couch During the Move
Our professional movers use thick, quilted moving blankets that provide extra cushioning and protection for your couch or sofa. We drape the blankets over and around the entire piece to surround it completely so that no fabric or leather is exposed.

Secure With Packing Tape and Shrink Wrap
Packing tape is tightly wrapped around the base and top of the couch to secure the blankets in place. The couch is then tilted up, we fold the blankets to cover the bottom of the couch and secure it all by wrapping packing tape snugly around the couch from end to end. We use a lot of tape for this; both to hold the blankets in place and to provide sturdy handling points to make carrying the sofa easier and safer.
Additionally, we suggest shrink wrapping the entire sofa for an added layer of protection. Shrink wrap helps keep out moisture and dirt that could damage your sofa during the move.
Your Couch is Good to Go!
Tightly wrapped and secured, your couch is now ready to make its move to your new home. Beware that couches are heavy, so always move them with a partner if you're moving on your own. As always, if you need help moving anywhere in the USA, call your friends at Elite Moving and Storage.
Coming Soon in This Series: How to Pack a Piano, How to Pack a Flat Screen TV, How to Wrap a Dresser, and How to Crate a Glass Tabletop