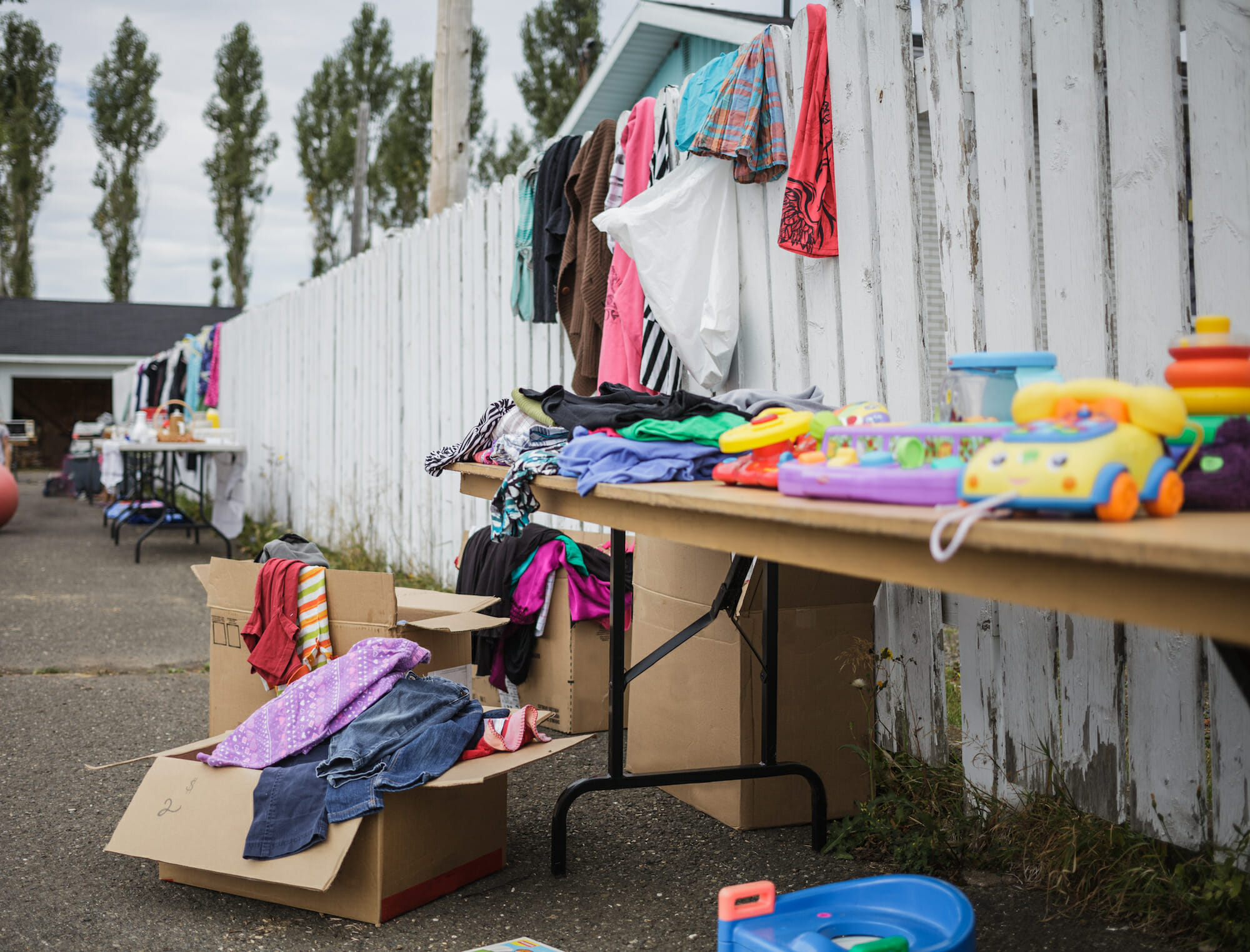 Plan a Garage Sale Before You Move
If there's one thing that's always true about moving, it's that it is the perfect opportunity to go through all your stuff and get rid of things you no longer want or need. Clearing out unwanted or less-used items makes packing, moving, and unpacking less stressful and less time-consuming. Doing a pre-move garage sale is a great way to free yourself of those extra items and make some extra money for the move as well.
Hosting a successful garage sale takes a bit more work than simply arranging your stuff on your front lawn and sticking up a sign. If you want to get rid of the most items possible and for the best price possible, follow the following tips:
DECIDE WHAT TO SELL
Go through each room in your home with a notebook and decide what things you no longer want to keep. The next step is gathering them all together and making sure they are in good shape. People who frequent garage sales are looking for bargains, but that doesn't mean they want something that is old or falling apart.
CHECK WITH THE LOCAL AUTHORITIES
If you are planning a garage sale in Chicago you must have a permit. Residents are limited to 3 sales per year, with the third sale being a moving sale. Each Garage sale is limited to 3 consecutive days between 9:00 a.m. and sunset. The permits are FREE and must be displayed during the sale period.
SELECT A DATE
Everybody loves a sunny weekend garage sale! Spring/Summer is usually the ideal time for hosting a garage sale, since the weather is finally turning and people are eager to be outside. Timing wise, aim to start in the morning and go through the afternoon. If you still have a lot left at the end of the day, it's time to go for the deep discounts.
PRICE IT RIGHT
We all find value in our belongings, but garage sale shoppers are looking for a bargain! Be careful not to over-price items. If you can, check out a couple garage sales in your neighborhood so you can see what kind of prices are being set. Remember that you are trying to get rid of these items, so price them in a way that will make a buyer ready to take it right then and there. Write your prices clearly with a marker on a sticker and affix it to the item. Also make a list of all your items and posted prices to have with you the day of your sale for easy inventory and price questions.
BE CREATIVE WITH THE ADVERTISING
You want to make sure that people are able to find your garage sale. A sign on the side of the road is the most common way to advertise it, but it's not necessarily the most effective. Many libraries, grocery stores, and other public spaces allow posting fliers with permission. Do the advertising ahead of time, in the newspaper, public places and on social media. The more you get the word out, the more likely you are to draw a decent crowd
GET ORGANIZED
Organize your items in a way that makes sense. Clothes and accessories, dishes and kitchen items, home decor, and furniture. Display items in a way that makes them easier to sift through, such as records in a cardboard box, clothes hanging on a rack, and jewelry laid out on a mat. Make sure you rearrange items as other things are sold to keep the display enticing.
DONATE THE REST
If you end up having some stuff left at the end of your garage sale, you may want to consider donating it to a good cause. If they were good enough to try to sell, they should be good enough to donate. Find a local Salvation Army, Goodwill, or other donation center. Don't forget to get a receipt, your donated items can be tax-deductible.
Always keep in mind the main goal of your sale: to clear out items you won't be taking with you on your move! Now that you are ready to move, Elite Moving & Storage can help you with moving services. We're highly rated, safe movers that offer full moving services year round. Contact us today for all your moving service needs!