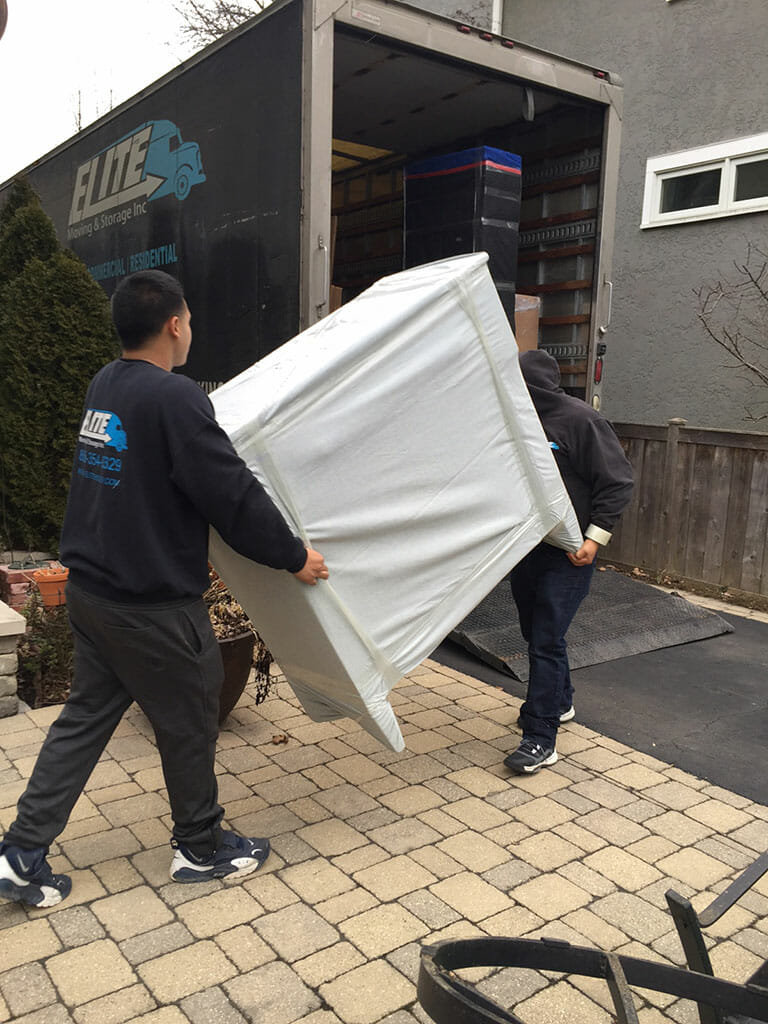 Recommendations Regarding Pressed Wood Furniture
At Elite Moving, we understand that pressed wood furniture is inexpensive and convenient. This type of furniture, made not from blocks of wood but from pressed fiber board or particle board, is what you'd get at a place like Ikea. But you should know that it is not made to be moved, and we recommend you leave it behind.
About Pressed Wood Furniture
Because regular wood furniture is expensive, many manufacturers use more disposable alternatives. Pressed wood furniture is generally made from wood scraps, chips, shavings, or sawdust, and bound with heat or resin or another type of adhesive. On their own, layers of wood aren't strong, but when pressed together they become stronger.
There are some advantages to pressed wood furniture, other than cheapness. This type of furniture looks good, doesn't warp, and can be easily painted. But it isn't very strong. It isn't built to last, and it isn't built to move. Period.
Is it safe to move pressed wood furniture?
Basically, pressed wood furniture is made for one-time use. These types of pieces just aren't designed to go anywhere. They can easily break, especially if they are older, in bad condition, or must be moved a long distance. The further you go, the less the chance there is that your pressed wood piece will make it intact.
With this type of furniture, you may be fooled by how light they are. That's because materials are often mixed with chemicals for strength. This makes them lighter, but also less durable. If the laminate or veneer starts to peel away, the exposed fibers inside may start to crumble. And if pressed wood furniture gets wet, it absorbs the water and can't be repaired, much like a book. A long piece of pressed wood furniture, like a bookcase shelf, can easily be destroyed in a move.
So should I move my pressed wood furniture?
We say no. Honestly, it's best if you leave it behind, or dispose of it. The pegs and screws used to fasten pressed wood furniture together basically tear the wood apart with every bump and vibration. Even with careful handling, pressed wood furniture tears itself apart. Leave it for the next resident of your home and buy new. If you simply must move it, disassemble it first – or hire someone to do it for you.
Some items, such as bookshelves, have flat individual planes that can be easily taken apart. If you do this, make sure to keep your assembly instructions handy, or know how to access them online. Label each piece and keep hardware together so you can find them after you move. You might also consider reinforcing joints and boards. Use braces, tighten screws, glue dowels in, fill gaps, and laminate and seal. Then, you might feel better about taking the chance. Despite your best efforts, be prepared for the possibility that your furniture won't make the trip.
Elite Moving & Storage Knows Furniture!
Even the best moving companies will often have a waiver for you to sign, releasing them from responsibility for damage to pressed wood furniture. Please don't expect miracles in this regard! Remember a legitimate and responsible moving company will let you know exactly what they think is too fragile to move, and that includes pressed wood furniture. We pride ourselves on being one of those great moving companies, so count on us!