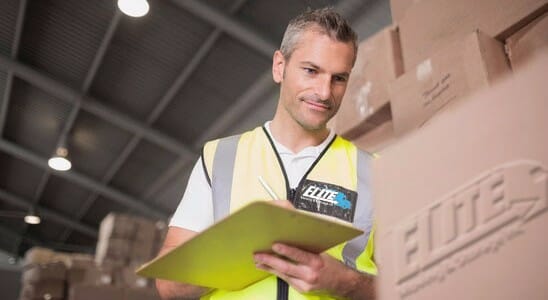 Spring Cleaning Storage Tips
Spring cleaning is something you might have a love-hate relationship with. But whether you're a renter or a homeowner, spring signals the time for fresh starts, de-cluttering, and opening up your home to enjoy the warm months ahead. It's also the time to take an inventory of all the stuff that's piled up throughout your home over the past winter (or maybe longer), and decide to do something about it!
The Benefits of Short Term Storage
If you've got items that you only use or need for part of the year, short-term storage offers a convenient and cost-effective way to store your valuables in a safe, secure, climate-controlled environment. Items like seasonal furniture and clothing, recreational equipment, books, family heirlooms, and more could easily be stored for months at a time until you need them again. The benefit to you is that you eliminate the worry of damage to your possessions, and sacrificing space during the time the items are not in use.
Storage Takes Some Stress Out of Moving
Or, say you're in between moves and have to live in an extended stay hotel without your familiar furnishings and appliances for a longer period of time. Consider using storage as an option that will let you store your possessions for as long as you need. You'll have peace of mind knowing that everything is safe and secure in one place while you wait out your moving time. Don't forget – Elite offers a free month of storage to long-distance clients, and discounts for local movers as well!
Long Term Storage Can Keep Your Home Clean
Spring is not only a good time to get things organized around the house, but also to start home improvement projects. If you're planning major renovations inside your home that could involve moving furniture around, putting unnecessary belongings in storage for the duration of your project can help you to accomplish your project sooner because there's nothing standing in the way. And your valuable furnishings, such as a piano, antiques, and hard-to-move cabinets can be safely stored away, leaving you with open space to work. It might even help you finish your project in less time than if you had to worry about moving everything back and forth!
Storage is also a good way to help you plan for a future yard sale. By storing accumulated items for sale in one place, you can keep everything in one place without cluttering up your living space or garage. And if you have other family members or neighbors taking part in the yard sale, you can have a central place to keep everybody's items together until you're ready.
As a full-service Chicagoland moving and storage company, you can rest assured that Elite Moving & Storage has the right storage solution to meet your needs. Request a Free Quote Today!