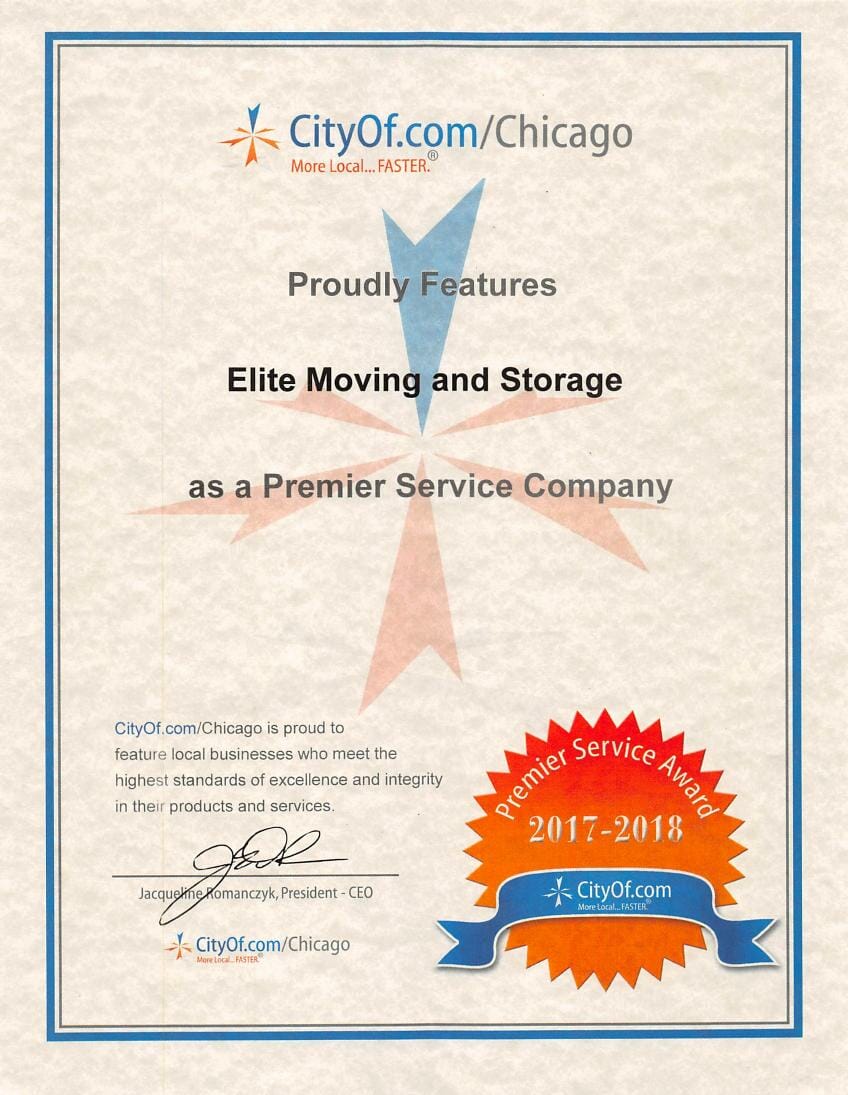 It's always nice to be recognized for your hard work and the care of your customers, so we are especially proud today to have received this Premier Service Award from CityOf.com/Chicago for our moving services!
We hope all our customers have experiences with our company that exceed their expectations, and we strive for perfection in every job. We're so glad that others are realizing that our local, community-based moving company is the best moving company out there (yes, we're biased)! We want to prove it whenever we can, so let us know how we can help you.
Thanks to CityOf.com/Chicago for this honor! Elite Moving & Storage will do our best to always live up to it.