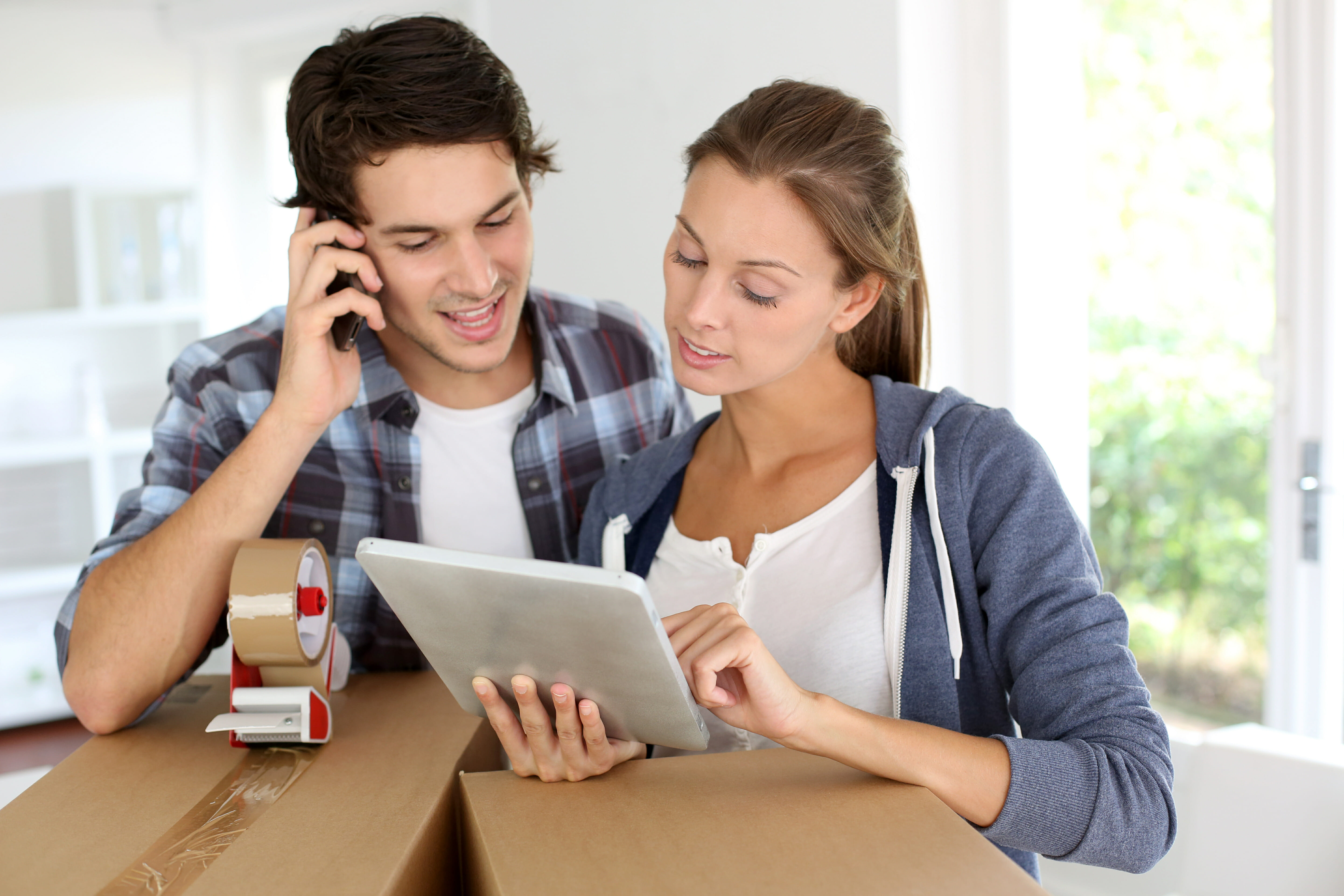 Things People Commonly Forget to Do When Moving
There's a lot to take care of in order to have a successful move. Most people focus on the actual move itself – the scheduling, the packing, the organizing – but a lot of times they'll forget some smaller details, such as setting up mail forwarding or changing certain information to the new address.
As professional movers who have helped thousands of people move all over the country, we're familiar with everything you should be checking during a move. This checklist below outlines some of the most commonly forgotten details. Once you take care of these items, your move will be even easier!
Notifying People of Your New Address:
In the era of digital everything, it is easy to forget about those companies and services that still rely on your physical address. Make sure you notify these companies and services as they won't automatically know that you're moving.
Your Employer. Even if you are staying local and won't be switching jobs, it's important to update your company with your new address so that they can send you your W2 and other job related documents.
Financials (Credit Cards, Banks, Investments, and Bills). Keeping your addresses updated with all your financial institutions is important. Not only do many loans, banks, and investments rely on physical mail to send you tax forms and due dates, you don't want a stranger getting your personal financial correspondence. You should also update government services such as Social Security and the IRS of your move.
Subscriptions. During the move, you probably won't have the time to read all your favorite magazines and newspapers, but having them delivered to your new address will have you feeling at home even sooner! Change your address so you won't be paying a stranger's magazine bill. If you get your prescriptions refilled through the mail, make sure you update your local pharmacy as well.
Organizations, Friends, and Family. Are you a member of an organization? AAA? College Alumni Network? Charity? Organizations you are a part of will likely want to reach you. Update your address so you don't miss out on important updates.
Mail Forwarding. Changing addresses with each company individually will help make your move less rocky and keep important deadlines from being missed. However, there will likely be someone who will still send mail to your old address. Setting up a mail forwarding service with your local post office can help catch those letters that didn't get the memo that you moved. Mail forwarding services don't last forever, though, so they are not a replacement for updating your mailing address.
Your Veterinarian. Let your vet know that you are moving so that you still get notices about vaccines and check-ups. Also keep in mind that moving is a stressful time for pets, so it's a good idea to get a check-up with your vet before and after your move.
Insurance and Fees:
Just like all of the services and companies above, you'll need to inform your insurance company about your move. Remember, changing addresses may change your insurance rates. If you are moving around the block, your rates may not change, but home and auto insurance rates depend on location.
If you are moving across state lines, you might have to change health insurance companies as well, because many health insurance providers are state specific.
A new city or state will mean different taxes, laws, licenses, and registrations than your current locale requires.
Utilities:
Moving to a new address will also require setting up new gas, electricity, internet, water, and sanitation services. If you are staying local, you might just be able to change over your address and keep your existing utility accounts open. In cases where you can't keep the same services and accounts, moving your utilities will be a two-fold operation. First, you will have to cancel your existing utilities so that you are not paying for the next tenant's electricity (make sure that that the cancellation date is effective the date you move out, as you don't want your services to stop before you leave). You will also have to set up utility services at your new address. Keep in mind that some utilities can take up to two weeks to set-up and start, so call ahead of your move so you have internet and electricity as soon as you get to your new address.
As always, if you need help with your move, you can talk to your friends at Elite Moving & Storage!