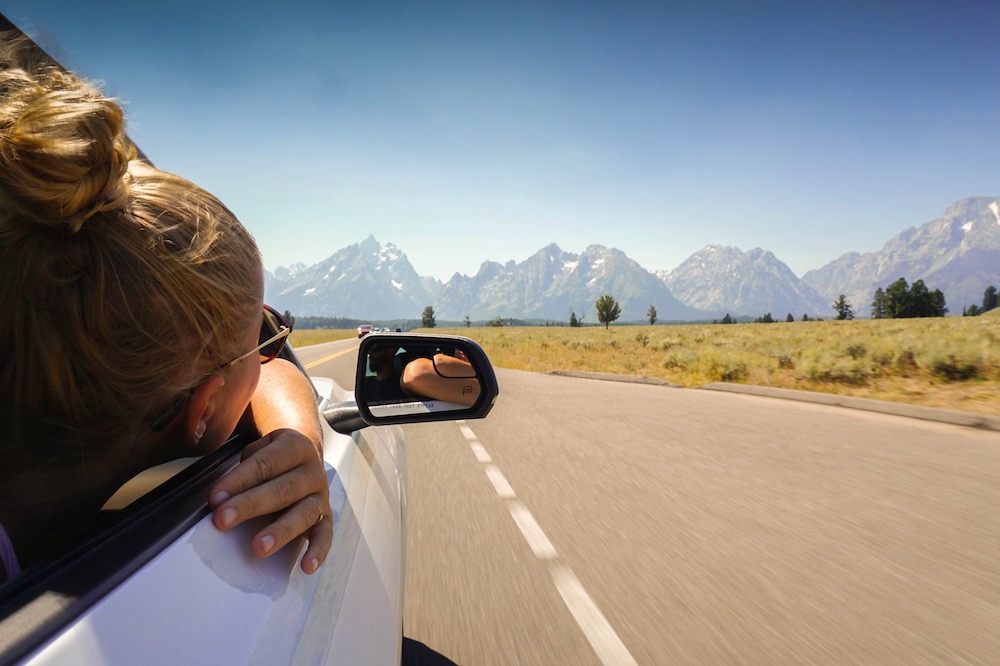 What to Pack in Your Car for a Cross Country Move
Cross-country moves can be difficult. However, they can also create fun memories! Being prepared is the best way to ensure a smooth move. Proper car packing is not just about maximizing the space in your vehicle. It's about making the right decision about which items to go into the car versus into the moving truck. That's why we put together a list of some essential things to pack in your car for your cross-country move.
Organize your belongings – Set aside all the items you intend to transport in your car. Items you should bring with you in your own vehicle include valuables like jewelry and special mementos, important documents, essentials boxes, and small electronics. Make sure you save enough space for your pets and their carrying cases.
Extra clothes (and masks!) – Set aside a few changes of clothes. Whether you arrive before your moving truck, you need another layer, or your travel outfit gets dirty, you'll want extra clothes on hand. It is especially important to pack extra undergarments, socks, t-shirts, jeans, pajamas and a jacket. Don't forget your mask and bring several extras in the car in case it gets dirty or someone leaves one behind.
Bathroom pack – Be sure to include the essentials to wash off that "hours in a car" feel. Pack a small bag of bathroom essentials including, shampoo and conditioner, body wash, face wash, toothpaste and toothbrushes, mouthwash and lotion
Pillows & blankets for napping – Driving cross-country takes a long time. It's likely your passengers will want to take naps during the drive. Get a few pillows and light blankets so they can sleep as comfortably as possible. If you have children, you'll want them to each have their own blankets.
Road trip snacks & music – No road trip is complete without quality road-trip snacks and good music. Don't forget the basics on an already stressful day by being sure to bring snacks and plenty of water + hydrating drinks. Entertain yourself and your passengers with audiobooks and music. Create playlists and download tunes, stories and podcasts ahead of time.
Use bags for packing – Use duffle bags or plastic bags for packing things in your car. Bags are flexible and don't take a lot of space. Bags are ideal for packing bedding and clothes. Consider using vacuum bags to pack clothes and bedding in your vehicle. Vacuum bags shrink based on the volume of items saving more space for additional items. Cardboard boxes are useful for arranging items and stacking up in the moving trucks, but they take up a lot of space in a car. If you have to use a box to carry any items, use small manageable boxes.
Small tool kit – When you get to your new home you won't be getting started on major fixes right away any small or annoying bits will be able to be taken care of right away when you include this in your essentials bag.
First aid kit – Along with traditional first aid kit supplies, make sure you include a small pair of scissors, tweezers, alcohol pads and extra bandages.
Car emergency kit – Roadside emergencies happen when you least expect them. Be prepared by packing the following items in your trunk: flashlight, gloves, spare tire and lift kit, roadside flares and folding shovel.
Be safe – It is always essential that you have a clear, unobstructed view out of all of your car windows and that you can safely operate your vehicle without items shifting or sliding.
Packing the essential items on this list in your car is a great way to start your cross-country move on the right foot. Elite Moving & Storage will help you plan your move, transport your belongings, support you along the way, answer any questions and help ease your concerns. Contact us today!